A professional webshop with a secure online payment system.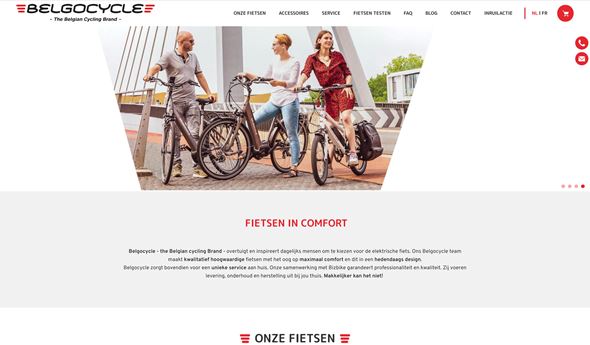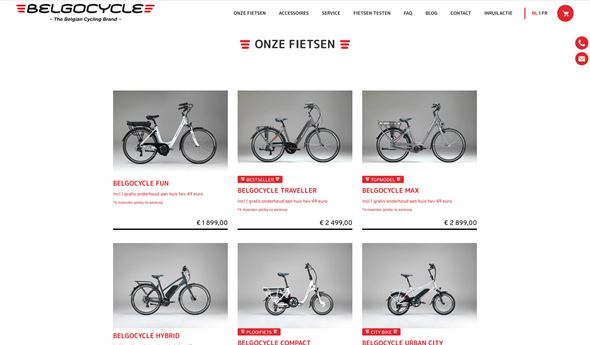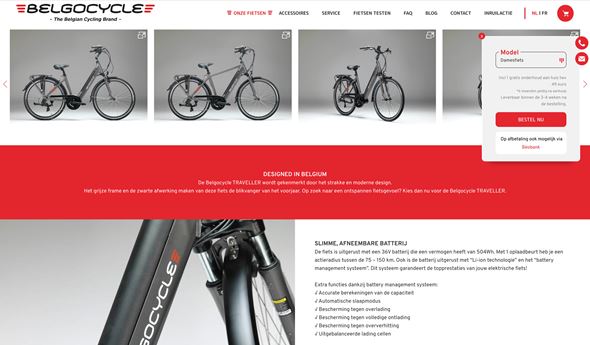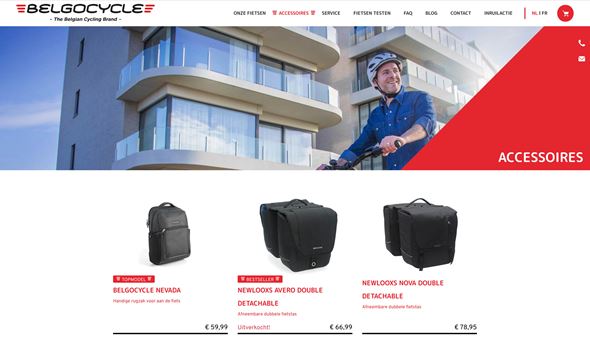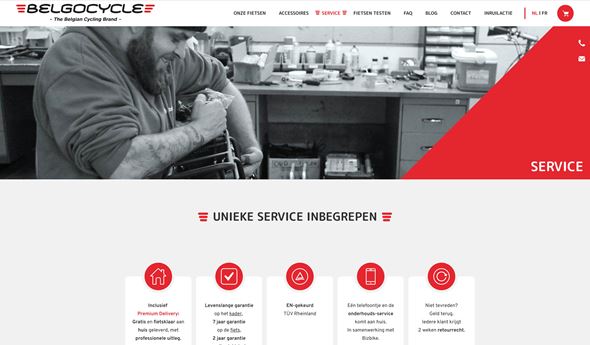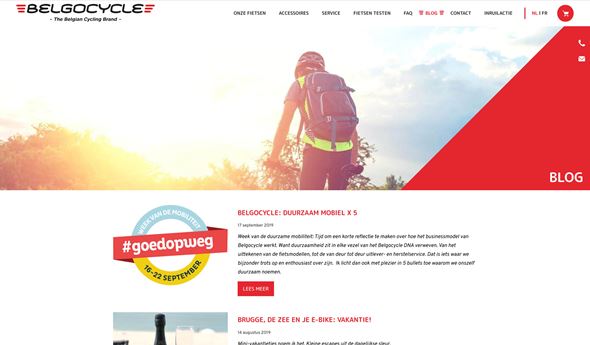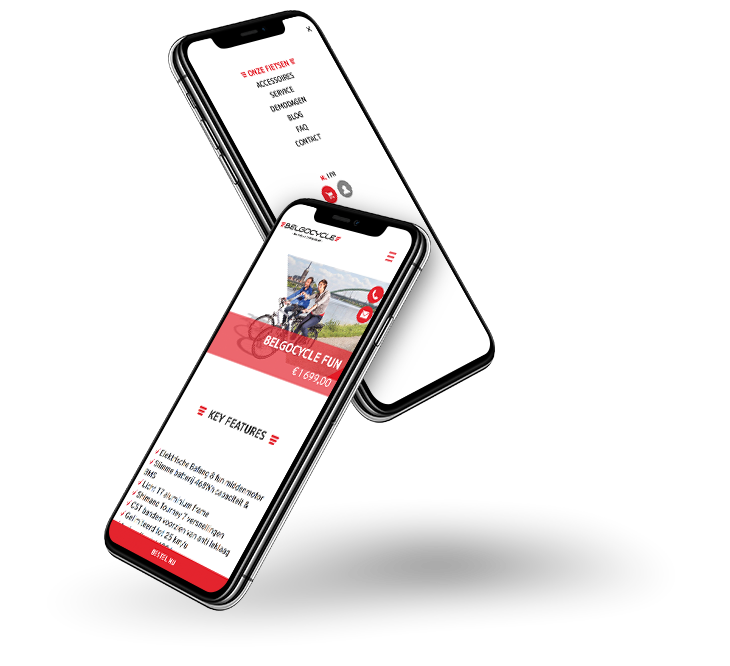 Solution
Custom-made software solutions
In addition to its offline, print media campaigns, Belgocycle needed to be able to frequently run website promotions. To accomplish this, IDcreation created a flexible and advanced web solution, giving Belgocycle the agility it requires.

Key features of the solution include:
The ability to quickly and easily create dedicated promotional campaign landing pages

The ability to support multiple languages on landing pages, based on customer preferences

The ability to create demo days pages, listing times and venues for bike viewing and testing
Solution Features
The website's CMS lets Belgocycle easily manage its product catalogue, and:
Create, copy and update products in minutes

Add product attributes (dimensions, weight, speed), variants (colors), photos and banners

Add related or recommended products and product accessories

Translate website copy into two languages

The ability to efficiently create and manage special campaigns was paramount to Belgocycle, so IDcreation added the following features:
An advanced price managing system, facilitating the management of promotion codes and prices, including the definition of specific price groups

The possibility to upload large files with promotion codes for print media campaigns

Limiting promotions by time

Discounts in euros or as a percentage of the price, defined at product level

The ability to offer combined promotions: i.e. order a bike and get a helmet and a bike lock for free
The CMS also integrates advanced order management, including:
A filterable list of orders, which can be exported to Excel with the click of a button

The possibility to create and update orders (for example, mark as paid)

The ability to resend invoices to customers and add credit notes

The ability to define shipping costs per country or region (i.e. Benelux). A minimum order amount can be specified to qualify for free shipping

The ability for shoppers to pay for orders online or request payment on credit, which is then sent to а bank and the order is only processed once the bank has approved the request
Third-party solution integrations:
Online payment platform Mollie, used for payments online and refunds in case of a credit note

For each promotional campaign Belgocycle can specify which products are eligible for financing

The order information is sent securely (using https) to BizBike (the provider responsible for product delivery and service), using web services (REST architecture, JSON format)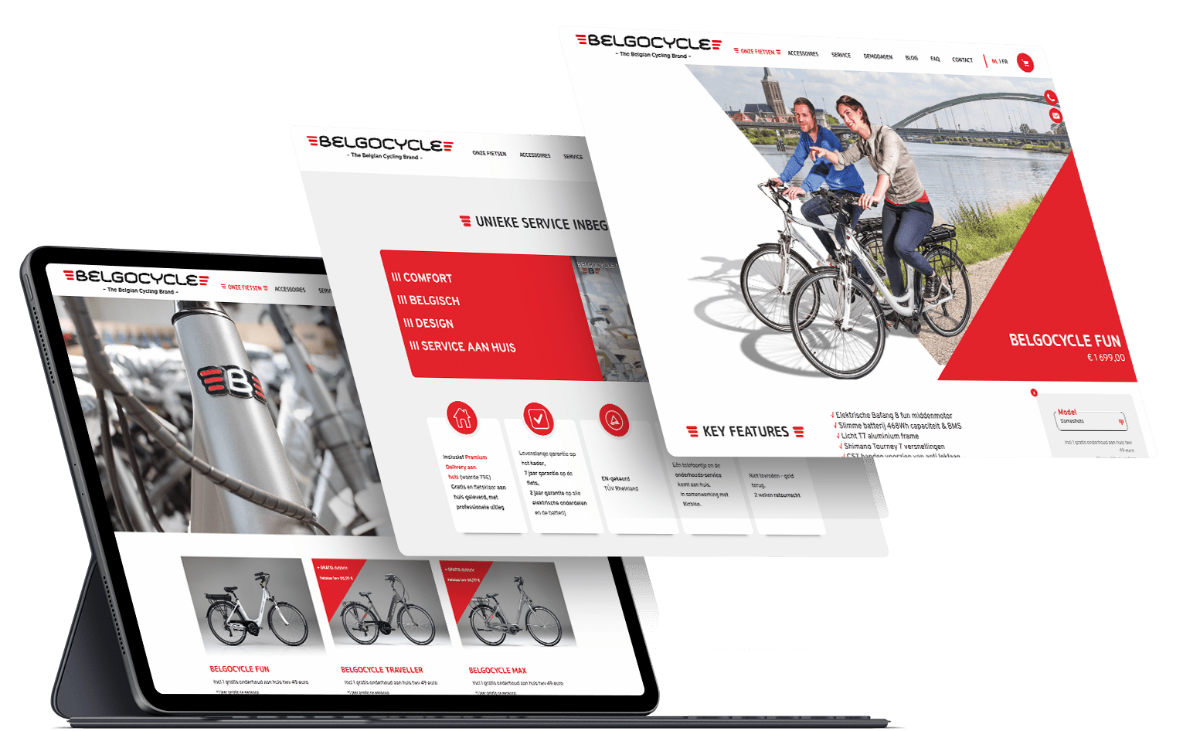 Customer Benefits
Because of their new website ordering system, Belgocycle has been able to fulfill online orders quickly, efficiently, and securely. Once online orders have been paid, customers receive automatic order confirmations and invoices by email, and BizBike is notified. Belgocycle doesn't need to worry about the technical part – staff can now spend more time on implementing marketing techniques and selling more bikes.
Start your own project?
IDcreation is a leading web solutions company with locations in Belgium and the Netherlands, proudly serving the Benelux and France regions. Interested in learning more about how data from your ERP system can be integrated into your website or web shop? Get in touch with us for a free consultation.