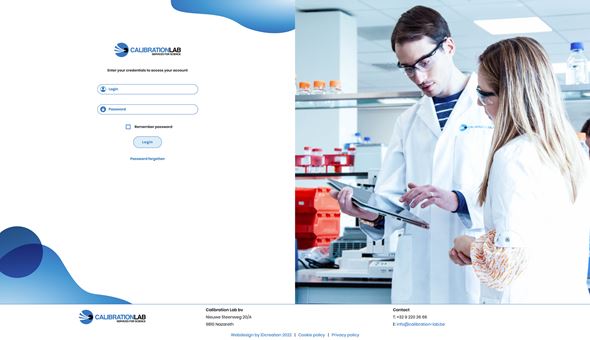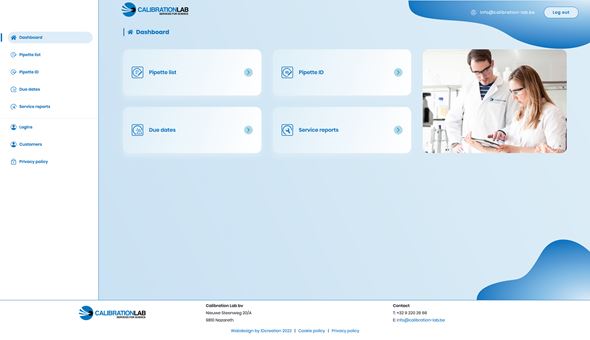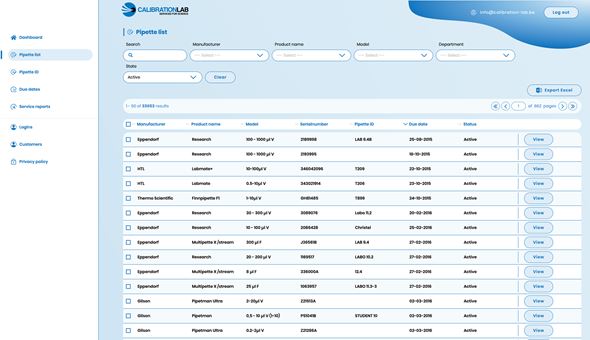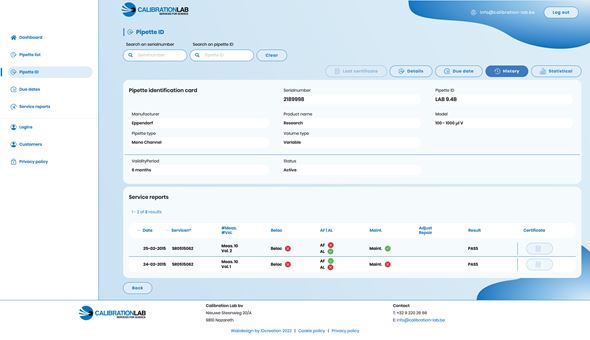 Customer Challenge | Calibration Lab
Calibration Lab is an ISO 170250-accredited equipment-testing laboratory that serves a wide range of research and quality control labs in Benelux. The services they perform on professional lab instruments include volumetric, weight, temperature, pressure, speed, humidity, and electrical parameter tests and calibrations.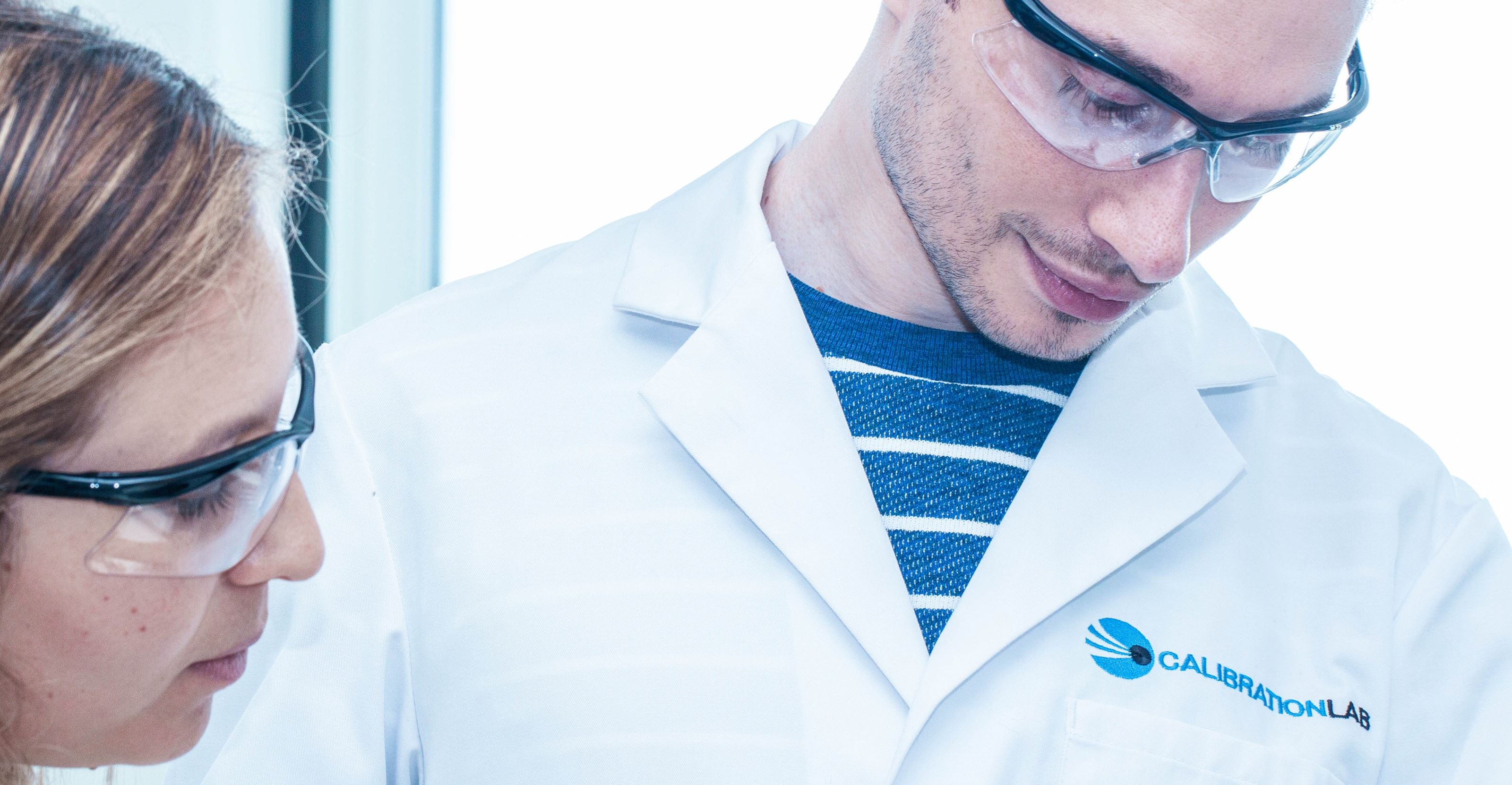 Solution
Calibration Lab needed a robust software solution that could guarantee the traceability of the equipment testing and calibration services they provide, as that is of paramount importance to their clients. They wanted the labs they serve to be able to access the test results of the measurements and calibrations performed, as well as generate equipment conformity certificates on demand.

To meet these requirements, IDcreation developed a custom web application for Calibration Lab's registered users, who can now access all their lab equipment documents in one place.
Solution Features
Key modules of the custom web application include:
A pipette ID module, containing detailed information for each pipette, including ID card, assigned user, and test plan
A pipette list module: an overview of the summary data for each pipette ID, with a clickthrough to a more detailed info page
A due date module, feeding data into the detail page of pipette ID

Registered users can perform the following functions in the application, on demand:
View and manage test results from pipette calibrations
View and manage results from pipette measurements
Search pipettes by manufacturer, product name, model, and more
Sort, filter, search, and export pipette data
Generate service reports View and download equipment conformity certificates


Technical integration and exchange features include:
A VPN setup between Calibration Lab and IDcreation
Application data exchange via Calibration Lab's SQL database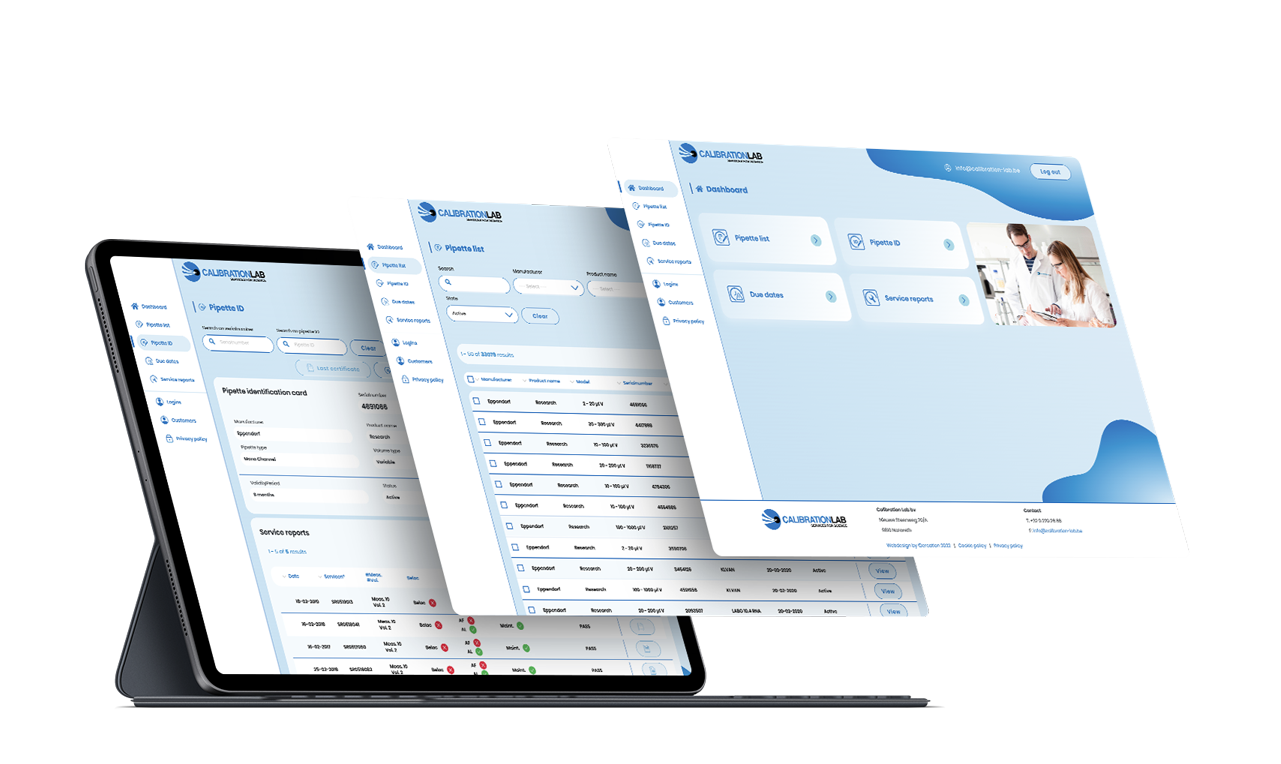 Customer Benefits
Thanks to their new, custom web application, the Calibration Lab team can now securely and privately share the results of their work with their clients, who can manage their calibration and measurement tests anytime, anywhere. This provides professional labs across the Benelux region with a great level of convenience, efficiency, and security. It also frees up time and resources for the Calibration Lab team, who needn't worry about the technical and administrative details and can focus on the quality of their work, instead.
START YOUR OWN PROJECT?
IDcreation is a leading web solutions developer and integrator with locations in Belgium and the Netherlands, proudly serving the Benelux and France regions. Interested in learning more about how you can sell more products online? Get in touch with us for a free consultation.