A professional webshop with a secure online payment system.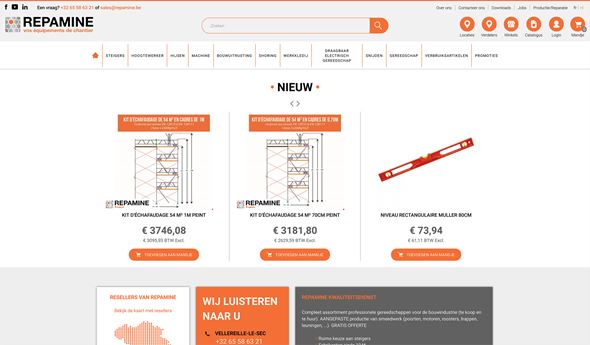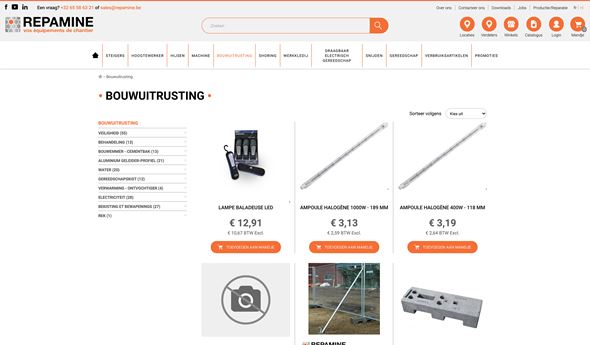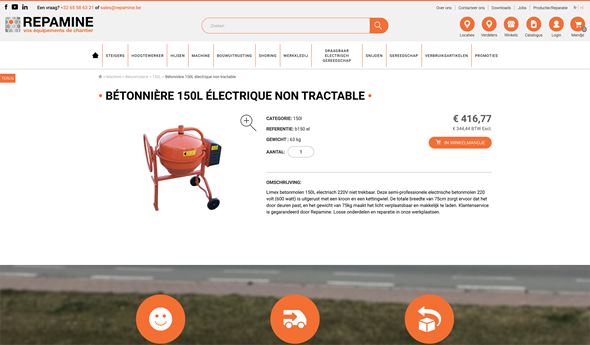 Repamine is a provider of high-quality equipment for the building and construction industry. To meet their sales needs, IDcreation team developed a bespoke, mobile-optimized e-shop that offers the ability to automatically import products via Excel files generated by their ERP system. Repamine uses an ERP system called BOB50 for most of their business operations. They needed a new e-commerce website that allows them to easily manage online stock and product availability without having to manually add or update product listings.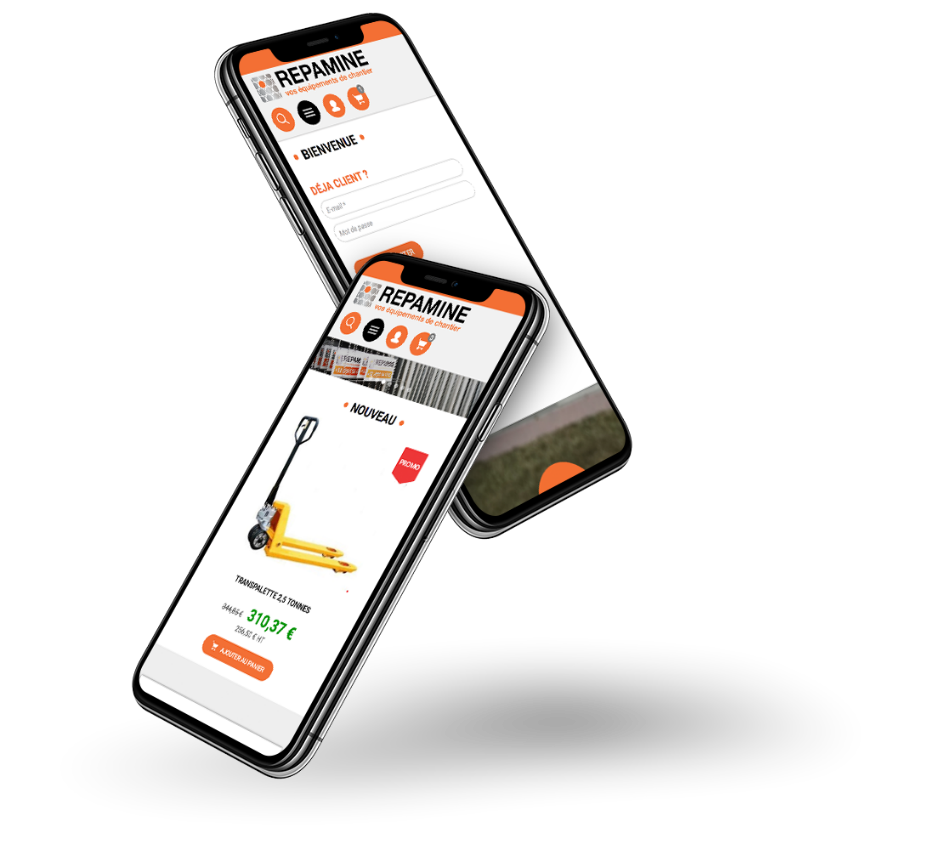 Solution
Webshop with ERP integration
The web shop solution IDcreation proposed and developed serves Repamine's B2C and B2B customers alike. It provides an easy-to-browse catalogue of products, automatic VAT calculation, and several payment and delivery options to fit their customer preferences, including bank transfer and credit card processing.

Via the Repamine e-shop, online shoppers can order products with or without creating a customer account, indicate whether they are a professional purchaser, and specify their delivery and invoicing addresses, if they differ.
The Excel file export/import function enables Repamine to easily manage their online shop and eliminates the need for duplicate content updates in the ERP and in the content management systems.

Their sales and marketing staff need to update products, descriptions and prices only once – in their ERP system. The data then is easily transferred into the website's frontend through an Excel file at the click of a button, through a seamless import/export function.

Customer accounts are seamlessly and securely created in the e-shop backend via the web user interface – data can then be easily exported, as needed.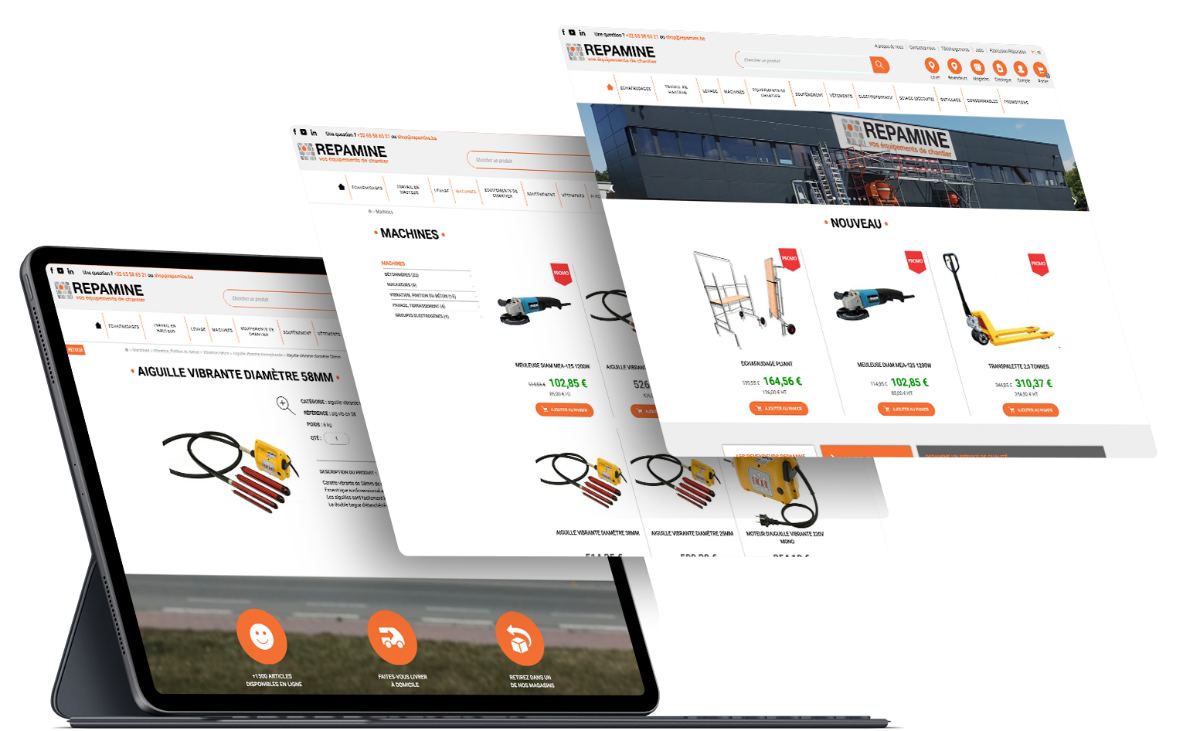 Customer Benefits
As a result of introducing their easy-to-use and easy-to-manage web shop, Repamine has been able to increase their online sales, while reducing website maintenance time and complexity.

Repamine has also been able to save costs as its new solution eliminates the need for a website content manager. The data import takes place seamlessly, in the backend, freeing up time for more important tasks that directly contribute to the company's bottom line.
Start your own project?
IDcreation is a leading web solutions company with locations in Belgium and the Netherlands, proudly serving the Benelux and France regions. Interested in learning more about how data from your ERP system can be integrated into your website or web shop? Get in touch with us for a free consultation.