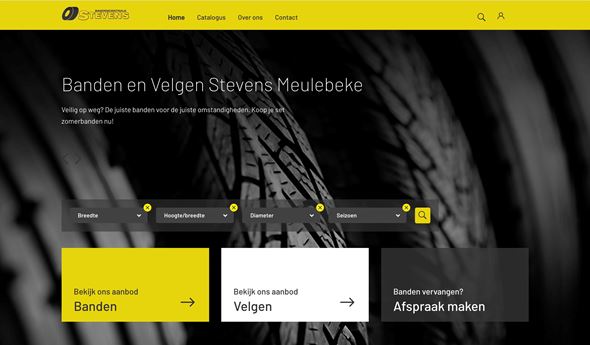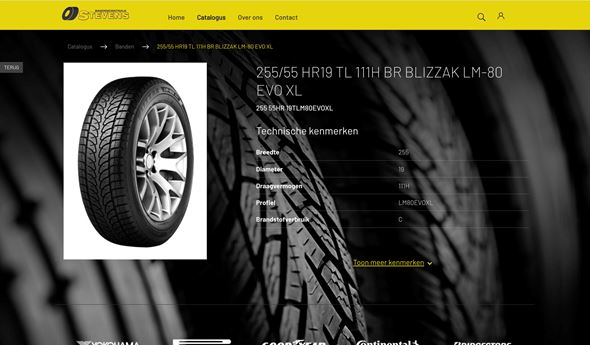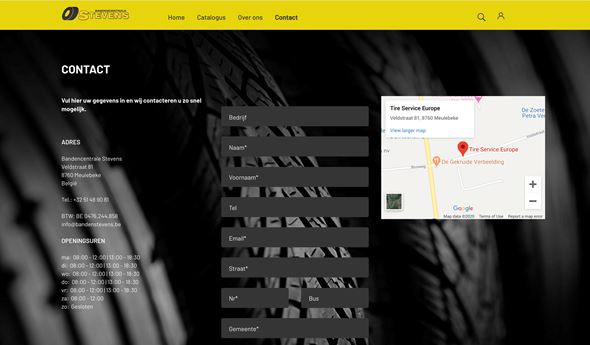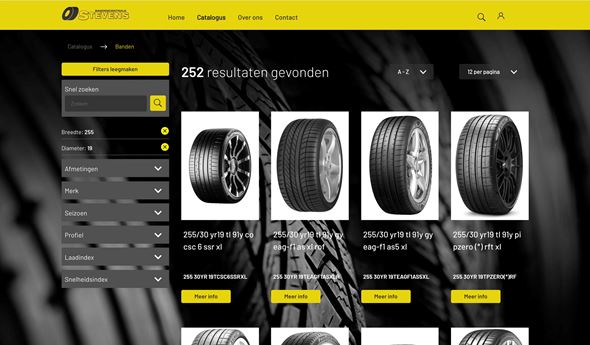 B2C website catalogus & B2B webshop
Bandencentrale Stevens is a B2C and B2B supplier of tyres and rims for the transport industry, known for its quality products and competitive prices. In addition to its physical showroom, the company wanted to showcase its extensive product catalogue online and make it easy for prospects and customers to get in touch.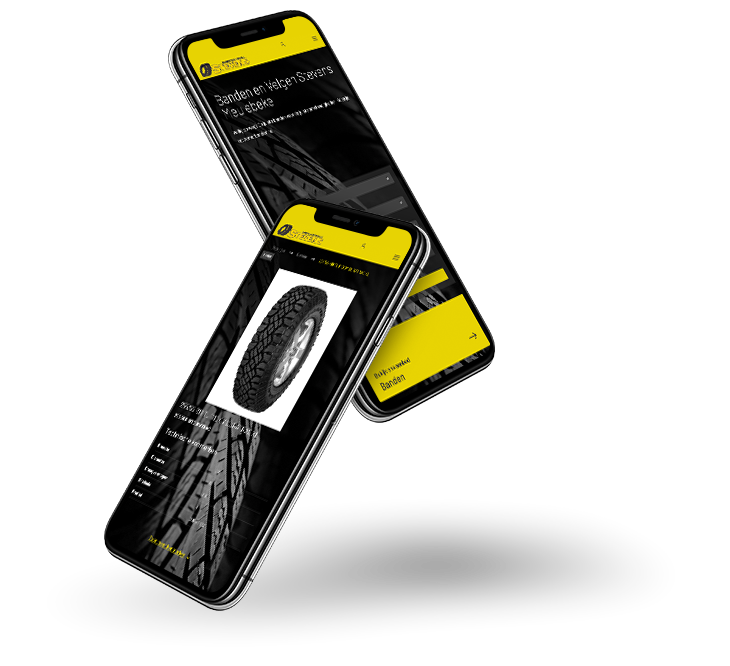 SOLUTION
Website with Venice software integration
To help accomplish these goals, IDcreation developed a web catalogue solution, which integrates the company's accounting software Venice (Unit4 C-Logic nv) via API and web services.


SOLUTION FEATURES
Website / webshop with visibility of realtime stock
The custom website allows visitors to:

Browse the entire product catalogue

Filter by various product attributes (size, automotive make, season, profile, load capacity, colour, bolt/but holes, speed)

Check whether products are in stock in real-time, when logged in– possible through a built-in web connection with the company's distributors

Order tyres and rims online, when logged in: orders are seamlessly routed to the appropriate product supplier

Request additional product information or schedule an appointment for changing tyres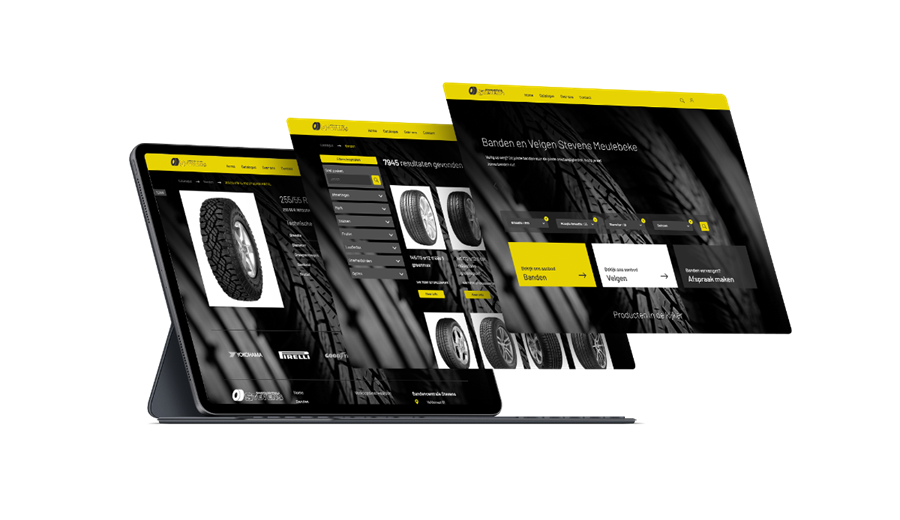 Customer Benefits:
Thanks to the web-based connection to the company's suppliers, customers can always access real-time product availability, quickly and efficiently order products online.
In the CMS provided by IDcreation, Bandencentrale Stevens can easily:
Manage web pages

Manage product data offline and upload it online daily via FTP (CSV file connected via EDI, or Electronic Data Interchange)

Manage B2B customer data

Create and add promotion codes (time-limited or unlimited)

View online customer orders and export them to Excel

View online contact requests and export them to Excel

Manage physical shop opening hours
Start your own project?
IDcreation is a leading web solutions company with locations in Belgium and the Netherlands, proudly serving the Benelux and France regions. Interested in learning more about how data from your ERP system can be integrated into your website or web shop? Get in touch with us for a free consultation.